Chicago Cubs vs Arizona Diamondbacks
Join us to watch the Cubs play the D'Backs at Chase Field!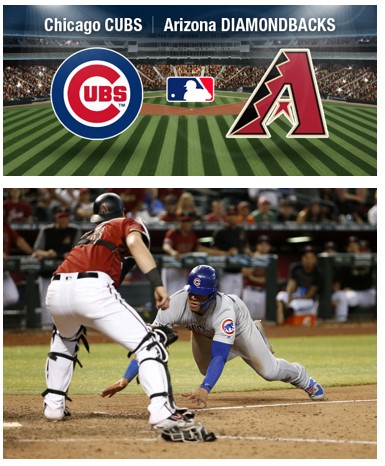 When: Saturday, September 16, 5:10PM First Pitch
Where: Chase Field
PreGame Gathering: TBA

We acquired a block of tickets in section 112 (1st Base Line), and offering a 2-tier ticket price: $75 for Club Members and $80 for Non-Members. Visit the Membership Menu above if you wish to Renew or Join, as this helps us offer these events at reasonable price margins.

The DBacks are no longer issuing paper tickets. Their preferred method is loading the tickets into our smart phones, with which they will assist. We will follow-up with information and arrange this well before the game date.

For Member's: Click here to buy Tickets* ($75 per Ticket).
For Non-Member's: Click here to buy Tickets* ($80 per Ticket).

Revisit this article or our Social Media site for futher news about this event.

*Log into the website after you click the link. Your Login Email Address is the same as used for our E-blasts. The Club store will immediately email a receipt after submission of the order.

Go Illini!!

Email: info@phoenixillini.org