CHICAGO CUBS VS. LOS ANGELES ANGELS SPRING TRAINING
Join us to watch Cubs play the LA Angels at Sloan Park!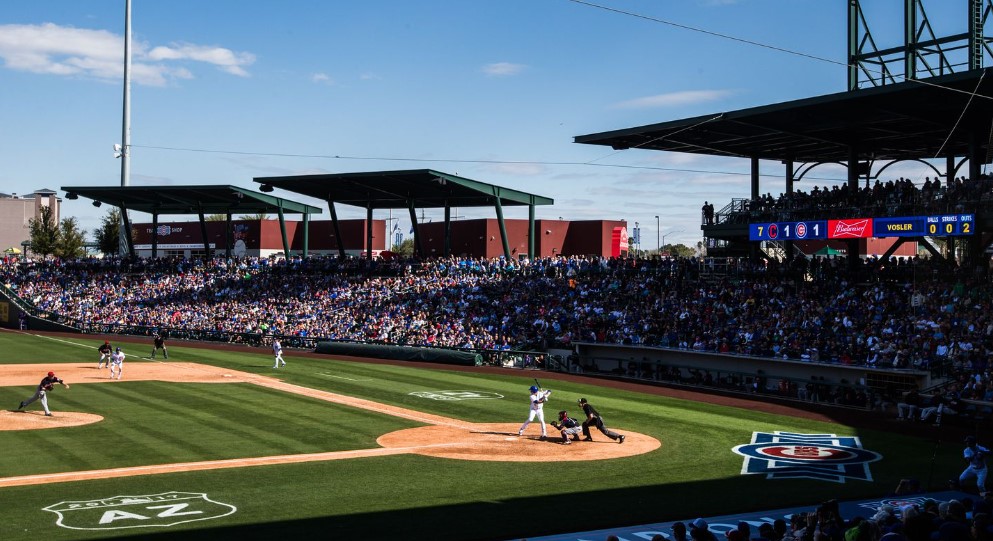 When: Saturday March 4, 2023 - 1:05PM First Pitch / Pregame Tailgate Details TBA

Where: Sloan Park, 2330 W. Rio Salado Parkway, Mesa, AZ 85201

Ticket Order Details: We have reserved a large block of general admission tickets in the outfield lawn. Orders can be for up to 6 tickets, seated together. We'll have two price tiers for members and non-members, plus we will open the sale earlier for members.



Members: Click here to buy tickets!* $30 Per Ticket. Sale is Now Open.
This link will also direct to the Membership Menu, if necessary, to assist renewal during the purchase process.

Non-Members: Click here to buy tickets!* $35 Per Ticket. Sale Begins Wednesday, February 1, 12:00 Noon
Return to this article Febuary 1 or later to order with this link. A reminder E-Blast will be sent.

* You must be logged into the website during either order type. Your Login Email Address is the same as used for our E-blasts. The Club store will immediately email a receipt after your order. We must receive all orders by Thursday March 2 at 11:59pm.

Ticket Distribution: Pick up your tickets at the pregame tailgate.

Pregame Tailgate Details: Details about the tailgate will be forthcoming. Monitor our Social Media, E-blasts, or revist this Event Article for updates.

Email questions to: info@phoenixillini.org