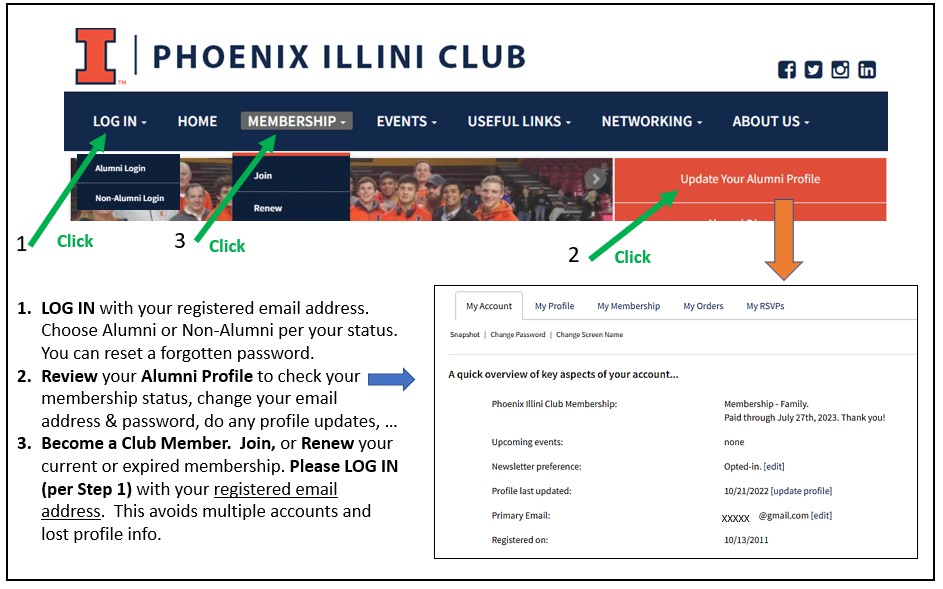 Notes:
Your registered email address was (or will be) established during your 1st website LOG IN (as a New User). For Alumni, the system matches your entry with that in UIAA records. After registration you can change your email address anytime in your Alumni Profile (as shown above).

Your registered email address is where you receive the Club E-blasts, so that address would normally be the same as used for your Login.

The Login screen includes a "forgot my password" option which facilitates a password reset.

Many Internet Browers now have the option to securely remember your login information - assuming access to your device or PC is secure.