Phoenix Suns vs. Portland Trail Blazers
Come support Meyers Leonard as the Blazers come to town against the Suns!
Game Details:
Suns vs. Trail Blazers
Saturday February 24th - 7:00PM
Pregame Event: 5:00PM - The Park Street Food Bar - 3 S. 2nd Street, Phoenix 85004 (same place that we had the Cubs-Dbacks pregame gathering)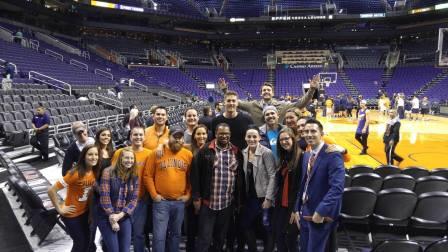 For the 3rd year in a row, we have planned a special event for the Suns vs. Blazers game. We will be supporting Illini basketball legend, Meyers Leonard. We will be having a post-game meet & greet with Meyers immediately following the game.

This year we will be hosting our fellow Big Ten university, the Maryland Alumni Association, in support of their former Terp and Suns center, Alex Len.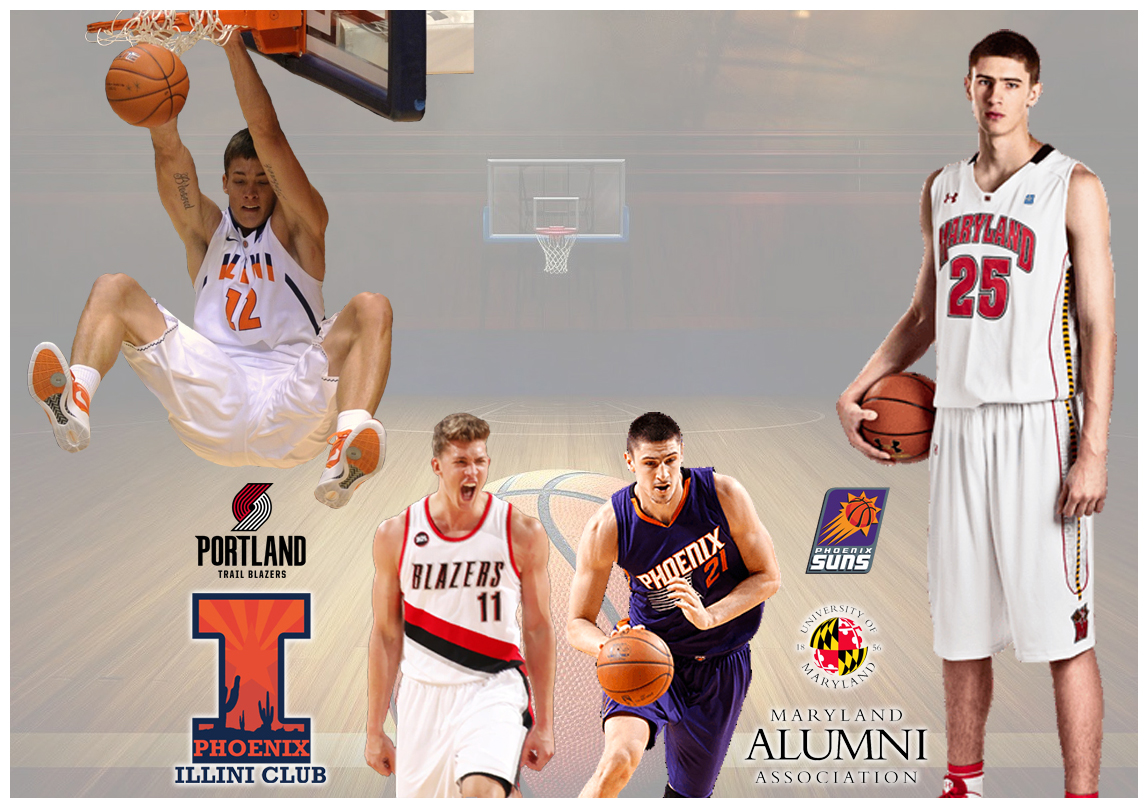 Our tickets are located in the lower bowl in Section 106 behind the Blazers' bench.
Ticket Order Details:
Ticket price is $70 pp, limit 6 per order, and will include postgame with Meyers (and Alex for the Terps).
Click HERE to order tickets.
The Club store will immediately email a receipt after your order. The Suns will email the tickets to the same email address, at least 2 weeks before the game. You are responsible for distributing the tickets to your guests.