Football: Illinois vs. Arizona State
The Illini travel to the Valley of the Sun for a rare appearance. Kickoff will be 7:30pm, as this is ESPN's national prime time game. We sold out with 500 tickets.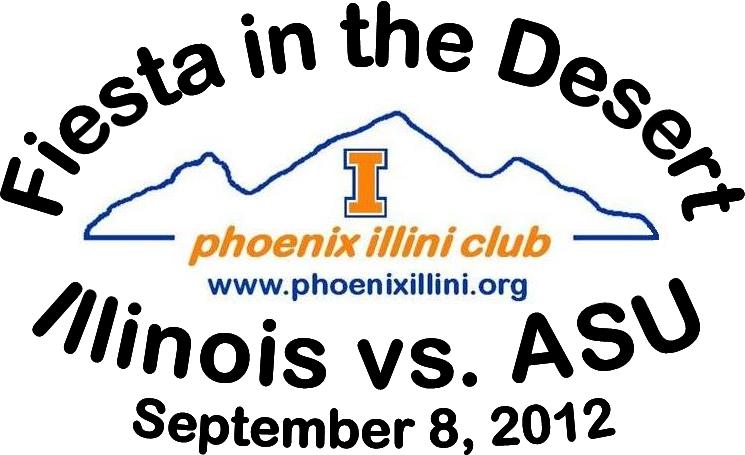 We are offering two different locations to match everyone's budget:

Lower-level corner (normally $60): Our first block of tickets are in Rows 26-35 in Section 25. We will try to get our last-minute batch as close as possible to these.
Lowel-level sideline (normally $110): This will most likely be section 27 for the last-minute batch, as close as possible to our seats in sections 27 and 28.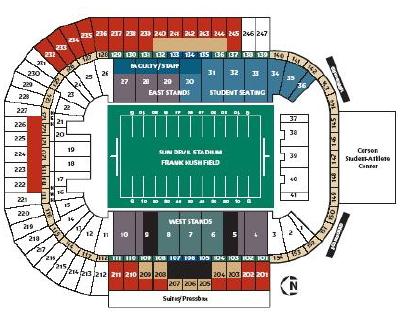 The seating map can be seen at the ASU website here. You will notice that this is one of two "premium-priced" games during 2012 for the Sun Devils. Kickoff has been announced for 7:30pm on Saturday, September 8 as ESPN's featured late night matchup.


Last year, the Illini defeated the 18th ranked Sun Devils 17-14, in a win that propelled them into the Top 25. This year, both schools have new coaches with new systems, so it should be an interesting matchup. Nathan Scheelhaase joined the 1,000-yard rushing club for the Illini, and linebacker Jonathan Brown recorded seven tackles, 3.5 tackles for loss, 2 sacks, and 1 interception.

You can pick up your tickets at the 29th anniversary happy hour, season-opener game-watching, or at the party and concert Friday night.