For those who came in late . . . Harry Combes (Part 3)
This is a third in a series of articles reprinted from other sources that elaborate on various facets of the history of the University of Illinois, its athletic programs, and the local community prior to the 1980's.
Our third article is part three of the story of Illinois Basketball, coach Harry Combes, and the Slush Fund.
Once upon a time . . .
Illinois
had a ranked men's basketball program and it all came crashing down in December 1966.
The Fighting Illini

by Dan Jenkins
as originally published in
Sports Illustrated,
March 6, 1967
Beset on the one hand by its own admissions of guilt and on the other by a penalty that it considers too severe, the
University of Illinois
battles through a slush-fund debacle that has the Big Ten in a tumult
Oh, my goodness, not
Illinois
." When those words were uttered more than two months ago by Big Ten Commissioner Bill Reed, the famed old athletic conference in the Midwest was thrust into soul-searching turmoil once again. A slush fund for football and basketball players had been uncovered at the
University of Illinois
, heretofore a simon-pure, charter member of the league with traditions predating the folklore deeds of
Red Grange
. But even the revelation of
Illinois'
sins did not rival the surprise that came late last week when the athletic directors of the Big Ten, following a formal meeting, recommended the harshest punishment in the history of the conference, the firing of the
Illinois
coaches concerned. Suddenly the entire Big Ten was saying, "Oh, my goodness."
The evidence was reported to be both mountainous and indisputable. Illinois, spotlessly clean since the Big Ten was originated as the Western Conference back in 1896, had cheated by violating the conference rule that forbids the payment of anything in excess of room, board, tuition and fees to athletes. It was understood there were records to prove that a total of $21,000 had been doled out to various football and basketball stars over the past five and a half years—money given away at the somewhat notorious indiscretion of coaches and officials in the athletic department of the university.
Bill Reed's statement reflected the astonishment, regret and embarrassment that the Big Ten felt when Illinois turned itself in for cheating last December. It was bad enough that this proud institution had violated the rules, but if this were true an obvious implication seemed to follow: if a school like Illinois was guilty, then surely a lot of others might be guilty, too.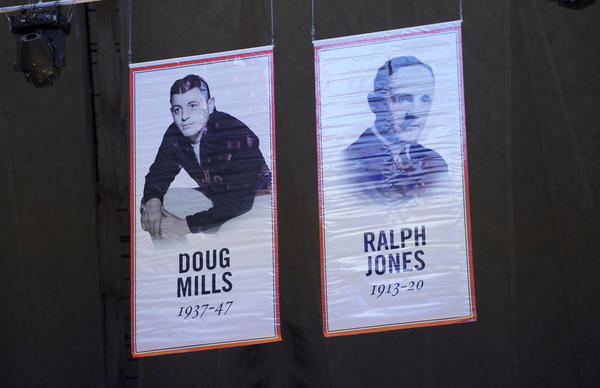 Illinois was guilty of something, all right, there was no dispute about that. The initial evidence came to the attention of the university on Dec. 16 in the form of records supposedly kept by Athletic Director Doug Mills, who had just retired, or Assistant Athletic Director Mel Brewer, who was about to resign, or by an aide of theirs. Since 1961, it seemed, there had been a group of friends of the Illini, fans and alumni who contributed money that the coaches could use as they wished—for recruiting or for the care and feeding of athletes already on campus.
Ordinarily, infractions of this sort are not substantiated by records. Investigators usually rely heavily on circumstantial evidence, concerning which they eventually get only partial and unwilling confessions. The $21,000 that Illinois passed around was hardly "big money"—but its misuse was much too well documented.
Michigan State, by contrast, was accused of paying out a similar amount in a single year, 1953, through the auspices of something called the Spartan Foundation. No books were kept, and part of the money was never accounted for. The school received a mild, one-year probation for what was labeled "improper aid to athletes."

If Illinois, incidentally, got in trouble because it kept too careful an accounting of its slush fund, it may have been recollecting the often-told collegiate tale about a coach who took the fund and left the slush. One of the most widely circulated stories in the football underground is the one about the assistant coach at a certain big school who was in charge of an unaudited payoff fund for needy athletes. As he prepared to depart one day for his own head coaching job, his ex-boss quickly inquired, "Where's the cigar box with the money in it?"
"Money? What money is that?" the assistant replied innocently. Whereupon he left the university, cigar box and all, to begin a brilliant career in another conference. Virtually every major university with a big-time athletic program has some kind of alumni and booster group like the one at Illinois, one that presents its members as intimate friends of the coaches and top players. They give money, provide summer jobs, hold country-club parties, fly chartered planes and wear loud blazers. Under the rules their donations to the cause are permitted to be used to help defray the increasing cost of big-time collegiate sport. Their money is supposed to pay for buying new movie projectors, redecorating the lettermen's lounge, sending the cheerleaders on trips to the Coast, perhaps even for bonuses to the coaches for a season well done. These groups have nice names—everything from the Monday Morning Quarterbacks to the Go for Twos—and are warmly regarded by university financial officials.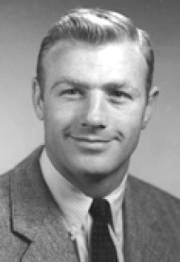 But the University of Illinois did things differently, or at least it seems to have done so with the $21,000. Apparently, all a needy athlete had to do to get a piece of it was to ask Head Football Coach Pete Elliott, Head Basketball Coach Harry Combes or Assistant Basketball Coach Howard Braun. If the coach approved, the player was sent to the "bank"—and some reports have it that the bank was as close as an office down the hall—to pick up cash ranging from a small monthly dole to $50 to repair an automobile or even $400 to help pay for a wife's medical expenses.
Unfortunately, in the background of collegiate athletics there will always be overzealous fans and alumni eager to provide these sums of money, or clothes or a car for a top athlete, and there will always be the athlete who will accept gratuities that go somewhat beyond the tuition, books, board, room and laundry money to which he is entitled on full scholarship. It is an old-fashioned, under-the-table practice that is very difficult for any school, conference or the NCAA to police. It has not gone unnoticed that there are several well-known athletes in the Big Ten—and elsewhere, for that matter—who have not exactly come from royalty but who nevertheless turn up in expensive clothes and driving shiny new automobiles. In fact, the publicity received by Michigan State's All-America defensive end, Bubba Smith—more specifically, the notoriety earned by Bubba and his Buick Riviera—came up at the recent meeting of the athletic directors. Commissioner Reed, in answer to a direct question, said that Bubba had been "thoroughly investigated," and that there was an explanation for his automobile. A Texas car dealer, it seems, is a big fan of Smith's and has told him he can "drive now, pay later." Bubba will pay out of the bonus money that he hopes to receive when he signs with a professional team following the player draft next month.
But a coach who pays an athlete is considered to have committed a far worse crime than that of a zealous booster, especially nowadays in the Big Ten, which would like to look upon itself as setting a national example in sound athletic program procedures.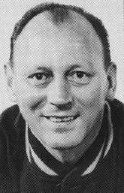 There are football and basketball coaches who in the past have paid their athletes, and there may be those who do so today, but not many have been caught—and none with written evidence of the sort that purports to incriminate Elliott, Combes and Braun at Illinois. The files that were turned over to Commissioner Reed included—neatly noted on ledger paper—the names of the players who got the money, the amounts they received, the dates on which they were paid and who donated the money.
Exactly how Illinois President David Henry came into possession of the evidence last December has never been confirmed. It is unlikely, however, that Pete Elliott, Harry Combes or Howard Braun dropped it off one day on their way to the stadium or field house, nor is it probable that All-Americas Dick Butkus and Jim Grabowski came back to volunteer statements about it.
What is likely is that Doug Mills's retirement after 25 years as athletic director created a vacuum, not only at his desk but in the administrative operations under him. Two men were rumored to be in line for the job, Elliott and Brewer. After Elliott was given the post, Brewer resigned. At this point, everything was still O.K. in Champaign-Urbana, Ill., but somewhere in all these letters of resignation addressed to President Henry, and in the attendant confusion, there must have been word of the slush fund. Henry immediately turned the evidence over to Big Ten Commissioner Reed, and, in effect, threw Illinois on the mercy of the court. What he expected in return from the conference athletic directors was a little mercy, but what he got was a surprise.
First of all, it could be reasoned from Henry's point of view, Illinois had always been a comfortable member of the conference, tried and true, one that had never gone around trying to disturb others. It had taken its winless seasons in stride, had never built a so-called dynasty in either football or basketball that anyone would want to destroy. Pete Elliott is a handsome, friendly, extremely popular coach, and only the third head football coach (with Bob Zuppke and Ray Eliot) the university has had in more than 50 years. Everybody likes Pete, which is one of the cruel ironies of the situation. At the same time, Harry Combes is a likeable, easy-going basketball coach whose teams haven't won a conference championship since 1951. In general, Illinois was considered a worthy, rarely-to-be-feared member of the conference. It was one of the "clean group"—right in there with Michigan, Minnesota, Northwestern and Wisconsin.
The trouble in recent years had always come from elsewhere—and far too frequently to suit Big Ten educators. Woody Hayes got Ohio State a reprimand in 1956 for a little "personal loan" fund he had set up for his talent. Biggie Munn and Duffy Daugherty had gotten Michigan State on probation for providing the excessive niceties for its athletes in 1953, and there were further difficulties at East Lansing in 1964, but the school was permitted to handle that problem itself. Purdue had been tainted. And poor Indiana. In both 1957 and 1960 it had almost been banished from the conference for an assortment of crimes.
Precisely because of these misdeeds on the part of other members, Illinois—after blowing the whistle on itself—had blithely expected its violation to be treated benevolently by the athletic directors when they met to consider the case last week in Chicago. But the Illini promptly got that second jolt—one that did as much as the original disclosure to point up the evils that lurk in collegiate athletics. Reportedly by a unanimous (Illinois abstaining) vote, and after fairly brief debate, the athletic directors, including ex-offenders Biggie Munn and Forest Evashevski, called for Illinois to fire Elliott, Combes and Braun or "show cause" why the university should not be suspended or dropped from Big Ten membership. Pow, whack, thump.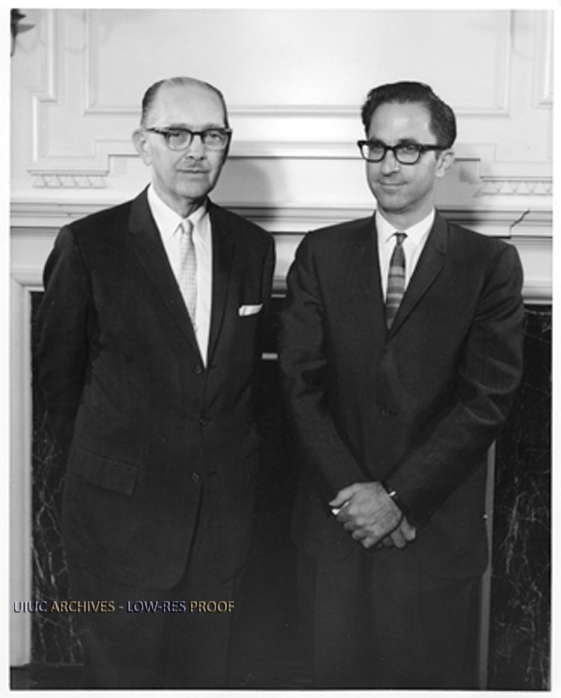 To Illinois it seemed like a cruel and unjust punishment, far too severe for the crime, especially since it was a decision agreed upon by a few men who had been guilty of infractions themselves and had suffered considerably less indignity as a result.

The institution was outraged. President Henry announced the university would appeal, friends of the coaches began circulating a petition in the hope of pressuring the school into keeping them regardless of the consequences and the athletes at Illinois expressed bewilderment that somebody should think they had done anything wrong in the first place.
"It's just too harsh," said President Henry.
"Our crime was getting caught," said a longtime Illini booster. "We haven't done anything that the others aren't doing," he added, presenting the worst argument possible.
Freshman basketball player Steve Spanich, who has since transferred to Quincy (Ill.) College said, "We didn't know anything about a slush fund. We were told the money we got was legal. We were given jobs by sponsors assigned to us, and we felt the payment we got was for the work we did."
A total of 12 athletes had been quickly suspended from the teams by the university, five from basketball and seven from football. The football players have never been identified by the school, a fact that has angered Basketball Coach Combes. The basketball players were named, perhaps because their absence from the field-house floor would have marked them anyhow. They included stars Rich Jones and Ron Dunlap, who were talented enough to have made Illinois a Big Ten championship contender this season.
Despite the fact that Illinois could lay some strong claims for leniency in its defense—its clean record, its respected coaches, the fact that the school exposed its own scandal—something far more valuable than a single university's image or the future of three men seemed to be at stake in the context of the times. Simply this: the image of collegiate sport and the determination of the people who govern it to keep it as clean as possible.
Thus in the Big Ten last week, as the conference fretted over what would be a fitting punitive action against Illinois, the university was not getting all of the sympathy it no doubt thought it would. "The one thing you should not overlook," said a man at Ohio State, "is that two years after the slush fund started Illinois won the Big Ten championship and went to the Rose Bowl."
At Minnesota one of the coaches said, "I like the Illinois coaches and feel sorry for them, but they knew exactly what they were doing. It's all right there in the rule book. So how can you let them get away with it?"
Most of the coaches around the conference refused to be quoted because they felt that the Illinois members of their clan had simply been trapped by the pressures of the day. One who had definite ideas about it, however, was Basketball Coach Fred Taylor at Ohio State, who had little brief for either payer or payee.
"For one thing, I'd like to see the kids who take excess money get rapped for a change," said Taylor. "You can't tell me kids don't know what they're permitted to receive. A kid has to be pretty naive not to know he's doing something wrong. I didn't cheat to get Jerry Lucas, and I'm certainly not going to for some hamburger. The salvation of the whole intercollegiate program rests with school control. We're always under severe scrutiny at Ohio State by our own faculty—and because of the league rules."
Then he added a sentence that really explained why Illinois is in serious trouble for doing in a fairly small way what others have been virtually excused for doing in a big way. The Big Ten is tired of handing out punishments that failed to stop violations of its athletic code. It now has written rules that are strict, and plain as an off-tackle slant. "If we break a rule," said Fred Taylor, "we're through, and we know it."
That, apparently, is what the athletic directors felt when they told Illinois to fire its three coaches. Then they turned the entire matter over to a board made up of one faculty representative from each Big Ten school, which is hearing the Illinois appeal for clemency this week.

Regardless of Illinois' future, or that of Coaches Elliott, Combes and Braun, the Big Ten was certain to continue to struggle with the real element that created the scandal in the first place—the need to win. The conference has placed limitations on scholarships (30 a year for football), eliminated red-shirting and raised its academic standards, all in the recent past. It wants academics to lead the way and keep firm control of sports, but not with too great a loss in athletic prestige.
If such a world can ever be attained without slush funds, it will be a brave new world indeed.

Phoenix Illini Club Editor's Note: For additional information on the slush fund and Illinois's run-ins with the NCAA see the links below to four articles posted on the Illinois Scout board under the title Through the Trifocals by Illinisports.

Through the Trifocals Why Illinois Can't Cheat Part 1 by Illinisports

Through the Trifocals Why Illinois Can't Cheat Part 2 by Illinisports

Through the Trifocals Why Illinois Can't Cheat Part 3 by Illinisports

Through the Trifocals Why Illinois Can't Cheat Part 4 by Illinisports